Sara brings thorough knowledge of the business of real estate to her work, from the particulars of a specific market to a clear understanding of how it all works. She is approachable, responsive, and smart. Sara has represented me as both buyer and seller over the last several years and I can't imagine working with anyone else. I can highly recommend Sara to anyone looking to buy or sell property. No matter if you are a first-time buyer or are buying a second home, Sara will make it happen for you. The best part is Sara does all this with a great attitude and a terrific sense of humor.
Edward Wade, Editor
My experience with Sara exceeded my expectations! I selected her while researching the market on-line for my first home and couldn't have found a more knowledgeable and experienced agent. She took me to properties that met my criteria and price range, was spot on in her predictions about sales price in multiple offer situations, succeded in getting me into contract for less than asking price, and guided me through the process of purchasing a wonderful home that I will love for a long long time. I definitely will not hesitate calling her when it's time to sell either!
Lisa Sheridan, Software programmer
When it came time to sell the family home in Berkeley that my parents had bought in 1948, I was truly overwhelmed with what lay ahead of me. I was living in Texas and had few contacts left in the Bay Area, and Sara was recommended to me by a lawyer who deals with these kinds of issues. From the start, I knew I was in good hands. I can honestly say that Sara's skill, expertise, and attention to detail made the enormous task of preparing a family home for market and closing the transaction easier than I could have imagined. Her contacts and supervision of service providers made everything from completing presale inspections and minor repair to staging and landscaping a breeze. She kept me informed every step of the way and coordinated every detail. Particularly given the complex rules and regulations of California, I was extremely grateful to Sara and would highly recommend her to anyone else!
Margaret R. Clarke, Ph.D.
"Sara Garabedian has been one of the Top Producers at Red Oak Realty for over a decade. Her drive, dedication and creativity has lead to outstanding client satisfaction, and she has earned the highest respect from her peers within the real estate community. "
Laurie Capitelli Owner/Broker Red Oak Realty
Red Oak Realty
1891 Solano Ave., Berkeley, CA 94707
Sara Garabedian
Realtor®
Red Oak Realty
Cell: (510) 206-2170
Email: sara@redoakrealty.com
CalBRE License Number: 00931842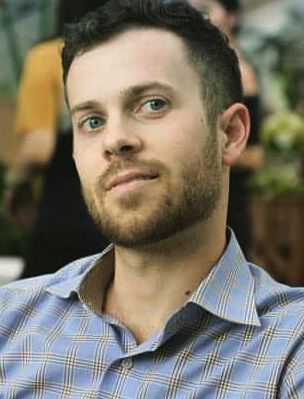 Tommy Garabedian-Cone
Buyer Agent
Red Oak Realty
Cell: (510) 499-1235
Email: tommy@redoakrealty.com
CalBRE License Number: 02034258